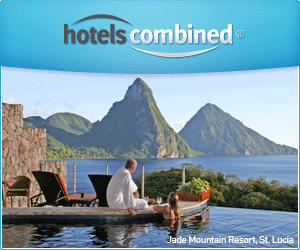 Bangkok
When do you want to go to Bangkok?

*RESERVE NOW*
Instant Confirmation and no penalty for cancellation!

**Save up to 70% with Agoda**
Bangkok to Krabi or Phuket
There are many flights a day from Bangkok to Krabi or Phuket with Thai Airlines or Air Asia. The easiest and cheapest option from anywhere in the North is to fly from Bangkok or to Phuket. Taxis and mini-buses will be waiting to take you to either your hotel or to Rassada Pier in Phuket town, in time to take the boat to Phi Phi.
Book a flight or a train ticket or bus ticket on-line or at one of the many travel agents in and around Bangkok. The nearest town to Phi Phi Island with an airport as well as a train station is Krabi or Phuket.
It takes approximately 30 minutes to get to the pier in Krabi, and about 45 minutes to the Pier in Phuket town from the airports. Check our travel page for bus and boat schedules to make sure that you can meet the boat in time.
A complete list of Bangkok hotels with special promotions and discounted rates with Agoda.com
Discounted accommodation & special promotions!
Choose from thousands of hotels and guesthouses for any destination in Thailand and the world!
More...
Buses to Krabi From Bangkok
Air-conditioned and non air-conditioned buses leave Bangkok's Southern Bus Terminal to Krabi, Hat Yai, Trang and Phuket several times daily.
Trips by air-conditioned bus from Bangkok which normally depart in the evening, take about 13 hours to Krabi, 2hrs more Trang, and 2 more hours to HatYai & PakBara. Add another 3 or 4 to get to Penang and Langkawi in Malaysia.
Buses for Krabi leave from Bangkok's Southern Bus terminal on Boromratch Chonnani Road. Most travel at night and cost from 626-920 baht, depending on the levels of comfort inside. Journey time is around 10 hours.
Tickets rarely have to be booked in advance, excepting around Thai public holidays, but it's always a good idea. There is also a direct bus connection from Ko Samui (via Surat Thani, around 400 Baht); Had Yai (234 Baht); Phuket (155 Baht); Trang (129 Baht); and many other destinations, including Malaysia.
Private tour buses also operate the same routes; Contact An Agent
Note: There have been many reports of thefts on private, and especially the local buses, keep all your valuables on you at all times. They will put someone in the luggage hold and that person has hours to rummage through peoples belongings. Most times when you arrive at your destination, you don't check. Then...Bhammm. your expensive camera is gone and you cant remember the number of the bus, let alone the company. So...travel smart!
You should also note that not all buses have toilet facilities, blankets, complimentary water and even show English movies between loud Thai Techno – please check before you travel!
Buses all arrive in Krabi Town at the main bus terminal. Government buses go to the bus terminal in Talaat Kao; private tour buses arrive in the Andaman Wave Master station slightly out of town. From both of these places it is easy to catch a local bus or taxi to the beach areas, or to the pier if you are heading to the islands. Contact An Agent For Transportation
Flights From Bangkok
Thai Airways operates daily direct flights to/from Bangkok, likewise Air Asia from Bangkok and Kuala Lumpur. Bangkok Airway flies direct to/from Krabi and Ko Samui and Phuket, nearly every day of the week to/from.
Krabi Airport (KBV) is small and conveniently situated for just about everywhere in the province as it is on the main highway, Route 4.
WHICH AIRLINES FLY TO KRABI? You can fly directly to Krabi from four destinations: Bangkok, Koh Samui, Singapore and Kuala Lumpur.
Flight time to Krabi – Bangkok to Krabi is 1hr. 20 mins.
There are now 2 airports in Bangkok, please make sure you have the right one if you have a connecting flight. Airport codes: DMK – Don Muang Airport (Bangkok); BKK – Suvarnabhumi International Airport (Bangkok); KBV – Krabi Airport.
If you do need to transfer between Don Muang and Suvarnabhumi Airport, please allow at least 4 hours in peak periods.
Note: charter flights to Krabi also operate during the high season months (Nov – Apr) from Scandinavia, and sometimes Germany and Russia: please check your local travel agent for further details as these services change frequently.
There is no railway in Krabi, so you can't actually get here by train! But it's a common misconception that you can, so we feel it's worth noting, The nearest train stations are actually in Surat Thani to the north-east and Trang to the south. From either of these stations, it is possible to continue your journey to Krabi by bus or taxi. Check out our Schedules Page
Driving To Krabi From Bangkok
The road network in Thailand is excellent and there are easy to follow highways that will bring you to Krabi from either the north, south or east. The GPS coordinates you will need are N 8.08346, E 98.895437. These will bring to you to the main junction at Klong Chilat from where you can head into Krabi Town, or turn right to head to the various beach areas. These are clearly sign posted from this junction (look out for the blue panel sign). Larger hotels will provide off-street parking; this is especially important if staying in the beach area of Ao Nang, where parking can be difficult.
Airlines, Taxi and Ferry Tickets
Bus & Boat From Bangkok to Koh Samui, Koh Tao, Koh Phangan
By Lomprayah High Speed Ferries Co., LTD.
| | | | |
| --- | --- | --- | --- |
| Bus and Boats | Depart | Arrive | Rate THB |
| Bangkok to Koh Tao | 6:00 / 21:00 | 14:45 / 8:45 | 1200 |
| Bangkok to Koh Phangan | 6:00 / 21:00 | 16:10 / 10:45 | 1450 |
| Bangkok to Samui | 6:00 / 21:00 | 16:40 / 11:20 | 1550 |
To Bangkok From Koh Samui, Koh Phangan, Koh Tao, Chumporn and Hua Hin
By Lomprayah High Speed Ferries Co., LTD. Hi-Speed Ferry and Coach
| | | | | | |
| --- | --- | --- | --- | --- | --- |
| Koh Samui | Koh Phangan | Koh Tao | Chumphon | Hua Hin | Bangkok |
| | | | | | | | | | |
| --- | --- | --- | --- | --- | --- | --- | --- | --- | --- |
| Depart | Arr. | Dept. | Arr. | Dept. | Arr. | Dept. | Arr. | Dept. | Arrive |
| 8:00 | 8:20 | 8:30 | 9:45 | 10:15 | 11:45 | 13:00 | 17:00 | 17:15 | 20:30 |
| 12:30 | 12:50 | 13:00 | 14:15 | 14:45 | 16:15 | 17:00 | 21:35 | 21:45 | 00:30 |
Boat and then transfer to VIP bus from Chumphon to Bangkok
Visit these pages for more information
Mini-Van & Taxi | Speedboat & Ferry Schedules | Train Schedules
Contact An Agent if you would like more travel information or help with booking a boat ticket or accommodation in other parts of Thailand.