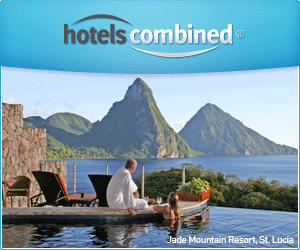 Bars & Restaurants on Phi Phi
Tours | Diving | Climbing | Yoga | Massage | Tattoos | Bars | Restaurants
Bars
Phi Phi is not without it's share of quality bars and restaurants. There is something here for everyone's taste buds. Phi Phi Island party scene is second to none. If you are looking for pure hedonism at it's finest, look no further! Loh Dalum Bay has turned into "The Party Beach" with bars along the beach belting out various musical trends with international DJ's and fireshows! Some old classics like Sunflower, Carlitos and Hippies Bar still offer great beach parties and great vibes! Looking for some Thai boxing while off your face on a bucket? The Reggae Bar in the center of town will let you do just that!
Nighttime is the right time if you want to just sit with friends on the beach, or dance the night away.
Banana Bar

Come party on Koh Phi Phi's only rooftop bar! A wide selection of cocktails, buckets and beers available.
Body paint, big-screen movies
Great staff, great music, great style!


Carlito's Beach Bar

The very first bar on Phi Phi Island located directly on Ton Sai Beach. With dangerously tasty drinks and buckets, breathtaking fireshows, a tipsy as well as cosy atmosphere and crew and with scandinavian and international DJs belting out music with an attitude!

Deaf Gecko

Phi Phi Islands newest super chill bar! Located in a little hut on Nice Beach. Cold Leo, shakes and daiquiris and whatever happens to be available. Relax on the beach or enjoy the super cool staff and music! A great source for island information and local B.S!

Dojo Bar

In the heart of Babylon, Dojo's has been around a few years and continuously serves up great drinks and great tunes.

Drink specials, big-screen T.V. and their very own beer pong garden!

Slinky

Party the night away at Slinky's, in the middle of Loh Dalum Bay and directly on the beach. Big dance area with belting tunes that are sure to get your groove on. Check out the video at the bottom of the page for a better look.

Sport's Bar

Sport's Bar Phi Phi. Catch All The Live Sporting Events on 5 Large HD T.V. Screens.
Traditional Home Cooked Grub, Fish 'N Chips, English Breakfast and 100% Homemade Ground Beef Burgers!
Wraps, Sunday Roasts and Much Much More...
Free Pool Table, Wi-Fi, Quiz Nights!
Your Local Pub Away From Home!

Sunflower Beach Bar

Sunflower has the best views of the sunset & Loh Dahlum Beach, free pool table, a great mix of music, free wi-fi, delicious Thai & Western food, great staff & boasts the coldest beer on the island!

Bamboo and Needle Tattoos, with a special emphasis on cleanliness and professionalism. Hand-made jewelry, paintings, and a fantastic bar with an incredible view of Tonsai.

Visit the Promotions Page for something special!