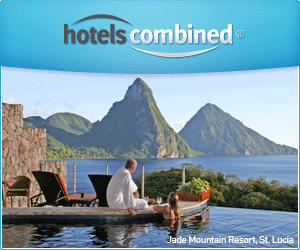 Climbing on Phi Phi
Tours | Diving | Climbing | Yoga | Massage | Tattoos | Bars | Restaurants
Rock Climbing
The rugged landscape and steep cliffs make Phi Phi an ideal climbing destination for all abilities. The approach to climbing ensures the activity takes place only in areas where it will not affect the natural landscape or any wildlife – for example, away from nesting birds. For the advanced climber, a range of tours around the island make this an idyllic way to learn how to climb and it is a great way to view Phi Phi from a completely unique vantage point.
Deaf Gecko Climbing

Deaf Gecko Climbing and Travel Center. Located on Nice Beach, we are the closest climbing shop to the Tonsai climbing tower. Small groups with internationally experienced instructors. Beginner to Advanced courses, gear rental, fun climbs, package tours and local information. Free Topos available.

Book with us and get a 10% discount Contact An Agent
Spidermonkey Climbing

Spidermonkey Climbing is an activity vacation service. Recommended by The Lonely Planet, and offering the best guides and safest equipment to take you up the limestone karsts and cliffs of Phi Phi, to give you the best view of the most beautiful place on earth!
Tonsai Tower
Elevation: 30' Lat, Long: 7.7347, 98.7657
The main climbing wall on Phi Phi Don is called Tonsai Tower; not to be confused with Tonsai Wall or Tonsai Beach on the Phra Nang Peninsula. Two routes summit the 450 foot tower, a large wall with nearly 30 beginner, moderate routes and a few hard ones as well.
Tonsai Tower is made up of titanium and stainless steel glue in bolts, and all are regularly maintained. The stainless bolts are much newer, and were of better quality to begin with, than most of the bolts in Railey. The correct, Red Hilti RE-500 Glue was used as well. There have been NO failures...
The slings and anchor threads are regularly changed and can be trusted, but as always in 泰國, inspect all of the protection you are clipping!
EVERY SINGLE ANCHOR on Tonsai Tower has at least one Titanium Bolt. The wall is popular with climbing schools, but the guides rarely work on the left side of the tower, or on anything above 5.8. Most of them are very accommodating if you really want to climb something they are using.
The tower is packed full of routes and this does take away from some of the climbs. However, the features allow the entire wall to be climbed so that is what happened. See the route descriptions to find out what routes to do and which ones to skip.
Take a left off the pier, past the hospital towards Nice Beach and Mama Beach Resorts, continue west along the beach towards the towering (aptly named) Tonsai Tower ("Tonsai" meaning tower). You can't miss it.
The trail comes out where Gladiator heads up and left, and three other climbs are packed in on the right.
Climbing Routes for Tonsai Tower:
Jug City 5.8 Sport, 1 pitch, 40 feet
Golden Copulation 5.10b Sport, 2 pitches, 130 feet
Hanna's Gift 5.10c Sport, 65 feet
Andrea's Spine Line 5.10c Sport, 80 feet
High Noon (Formerly Mr. Phi Phi) 5.10c Sport, 80 feet
Seven Samurai 5.10d Sport, 80 feet
Stolen Russian Submarine 5.11a Sport, 1 pitch, 85 feet
Gladiator 5.11a Sport, 1 pitch, 90 feet
Vertical Vision 5.11c Sport, 100 feet
Rev de Phi Phi Don 5.12c Sport, 6 pitches, 450 feet