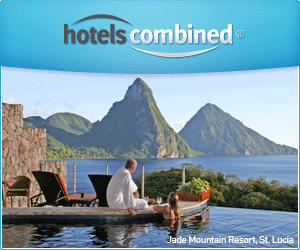 Diving on Phi Phi
Tours | Diving | Climbing | Yoga | Massage | Tattoos | Bars | Restaurants
SCUBA - Dive Centers
For the aqua enthusiast, snorkeling and scuba diving are incredibly popular activities in the warm waters surrounding Phi Phi. The islands boast more than 30 dive sites, some of which are ideal for novice diver and others catering to more advanced skill sets. Within the local waters you will be able to view everything from Sea Fans to Leopard sharks, plus the breathtaking coral reefs and underwater scenery.
For peace of mind, Leopard sharks are harmless to humans. As an eco-tourist it is vital you do not touch or disturb the coral reefs as these form an important habitat for many of 泰國's rare ocean breeds. While scuba diving and snorkeling are permitted, they should be undertaken carefully, with consideration for this extraordinary ecosystem. The majority of 泰國's dive schools place an emphasis on responsible diving and conservation of these oceanic landscapes.
Discover SCUBA to Instructor development courses are available.
Phi Phi Diving Association

Phi Phi Island has grown in tourism considerably over the years. Many more people come to enjoy the wonders of the surrounding sea, whether scuba diving or snorkeling, kayaking or just beach hopping, we all owe it to ourselves to take care of the marine life. With this in mind the responsible dive centers of the Island have got together to form the Phi Phi Diving Association.
The aim of which is to promote Eco friendly tourism and maintaining safe dive practices.

Adventure Club

Offering a range of unique diving and snorkeling adventures for small groups with a strong emphasis on conservation.


Aquanauts

If you have any regrets at all, chances are it's that you didn't start diving earlier! Learn to dive, improve your skills and just have fun!


<

Barakuda

Do you want to learn to dive? Do some fun dives? Take a PADI course? or Go Pro and become a PADI Instructor or a PADI Dive master? Which ever path you decide the Barakuda dive team are here to help


Blue View Divers

Dive the way the islands are meant to be dived! Dive off a traditional, handcrafted longtail boat..That means for you, smaller groups, beach lunches, flexible departure times… Avoid the crowds, live the islands!

Island Divers

Island Divers offer one day courses for the complete beginner right through to Dive master Internships at the professional level. Or if you are already a certified diver Island Divers has daily dive trips around the Phi Phi Islands and beyond.

Moskito Divers

Since 1987, Moskito has grown from a small wooden shack, to a large self sufficient PADI 5 Star IDC Center. They also boast that they are the only dive center on Phi Phi that can offer a full range of PADI and DSAT courses.

Phi Phi SCUBA

The largest dive school on the island, providing fun, friendly dive tuition and recreation for all levels and ages!

Princess Divers

PADI and SSI approved giving you the ultimate choice in Scuba Diving Courses. We offer Dive Courses and Dive Trips in several languages conducted by our experienced and professional Dive Staff.

SCool Divers

Thai owned dive shop with a multi-lingual staff, offering an exciting range of PADI certified dive courses and fun dives to suit all certification levels.

SCUBA Addicts

Are you ready to get Addicted?
Fun Dives to Instructor, all levels are welcome. Professional, Friendly and Fun!


Viking Divers

Offering a wide range of scuba adventures as well as courses. Certified by PADI and SSI, you can be internationally certified as an open water diver, or allow you to take you skills to the next level.


Courses are conducted in our air-conditioned classroom, in a relaxed atmosphere, by our friendly multilingual and very experienced staff. Daily trips to the magnificent dive sites around Phi Phi Island are departing all year around from our own specially built dive boats!