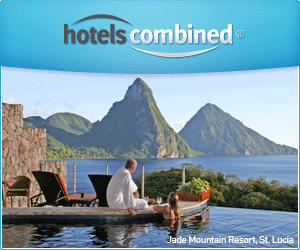 甲米
甲米 is a vibrant town with a population of about 25,000 people. Located along the Chao Fa River, it has no beaches and many tourists us it as a stopping point for Phi Phi, Ao Nang, Railay, and Lanta. The main pier to AoNang and Railey as well as Phi Phi and Lanta are here, there is an airport and bus station with departures all day. 甲米 usually gets a visit along your travels, so relax and enjoy your time and see what the city has to offer.
How to get to/from 甲米:
By Boat: The passenger port in 甲米鎮 is at Klong Jilard Pier (Tel. 0 7562 0052) about 3 km outside 甲米鎮, ask any taxi, tuk-tuk or motorcycle to take you. Boat 時間表 to Phi Phi from 甲米 to Ao Nang, Tonsai, Railey, 普吉岛, Koh Lanta, Phi Phi and Koh Lipe can be found on our Boat 時間表 page.
By Bus: The main bus terminal is on the outskirts of 甲米鎮. If you want to go to the bus Station after visiting or going to Phi Phi or Lanta, you would have to take one of the many Tuk-Tuks or taxis that seem to be everywhere and tell them your destination or hotel. Bus 時間表 to/from 甲米.
甲米 International Airport (KBV) is about 15 km from the center of 甲米鎮, 20 km from the pier to Phi Phi, 40km from Ao Nang and 23km from Had Yao.
There are air-conditioned airport buses that will be waiting at the terminal to take you to 甲米鎮, Ao Nang or Noppharat Thara Beach. Fares are about 90baht to town, and 150 baht to Ao Nang/Noppharat Thara. There are sometimes silly issues with the taxi 'mafia' and turf wars tend to be solved non-violently, but something that ultimately will leave you scratching your head and dragging your bags around looking for a ride, you may have to walk along along the main road to 甲米, about 400m.
If you are in a hurry, or don't want to deal with it, Contact An Agent for flight options or private taxi to anywhere in 泰國 and Malaysia.
Recommended 甲米 酒店 and Hostels
These 酒店 or guesthouses were chosen because of location and style. They are within easy walking distance to the Night Market, Weekend Market, bars & restaurants and the main shopping area of 甲米鎮.
| | |
| --- | --- |
| Cheap and comfortable accommodation overlooking the river, and free direct pick-up to the piers and other destinations. Easy walking distance to the night market and main town. Rooms go for 150 to 300 THB | |
A haven nestled in the foothills of Phanom Bencha National Park on the outskirts of 甲米鎮. This resort is quiet, isolated and surrounded by nature. The 1,500 fruit trees and tropical flora and fauna provide guests with exotic scenery and the charm of eating fruit fresh off the tree. A cool dip in our natural spring-fed swimming pool is the perfect way to relax while taking in the surrounding vista of the national park. Only 20 minutes to the 甲米 airport and 20 minutes to the Phi Phi pier.
Rooms from 800 THB
| | |
| --- | --- |
| Located on Chao Fa Rd, just minutes from the center of town and the night market. Good and clean rooms at a reasonable price. Great place to get clean and not very far from anywhere in 甲米 to get things done. Book early and get great Discounts! | |
Exchange stories, make new friends, and sometimes even find traveling mates to accompany to your next destination at this hotel catering specifically to backpackers. A leisurely stroll from Chao fa Pier offering the best balance between the bustling city life and the feeling of homely accommodation.

The dormitory rooms are fully air-conditioned and are fitted with huge under-bed lockers. The shared bathroom features rain shower facilities.



Click Here for complete list of 甲米 酒店 with special promotions and discounted rates!
Airlines, Taxi and Ferry Tickets to 甲米, Phi Phi, Ao Nang, Lanta and Koh Lipe