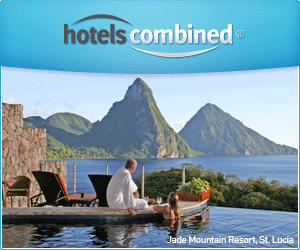 Maya Bay "The Beach"
Tours | Diving | Climbing | Yoga | Massage | Tattoos | Bars | Restaurants
Maya Bay

Have you ever sat somewhere with that travel bug crawling around inside you and imagined that perfect long stretch of white sand beach with a beautiful backdrop of mangroves and limestone cliffs jutting up to the clear blue sky? This is the place!
It's so beautiful it will hurt your eyes!
Have you also seen the famous movie "The Beach"? You know the one with Leonardo DiCaprio and a bunch of kids looking for a little slice of utopia on an undiscovered island paradise? Well..this is also the place. So if you've seen it, chances are alot of other people have as well, and if you haven't seen it, trust us, alot of other people have.
Maya Bay is so popular that on any given day, at any given time, (usually between 10am and 4pm is when all the boats from 普吉岛 and 甲米 are also visiting), there can be up to 50 + speedboats and longtail boats on the beach. Ferry boats, speedboats, dive boats, shrimp boats, big boats, and tour boats, all with snorkelers and sightseers in the bay
So you get the picture right? Literally thousands of people visit each day and we would recommend good times to visit without the crowds, but then what's the point? It will just get busier!
Maya Bay is on the island of Koh Phi Phi Ley, which takes about 20 minutes to reach by longtail!
Paradise it is, secluded it definitely is not! If you want seclusion, we would recommend one of the tours below, especially the sleep-over tour, then you have a better chance to have the beach to yourself. To the right is a picture of what you could have!
There is usually a National Park entry fee of 200 baht. Most tours include it in the price of the tour. Please remind the park officials to clean and help with the maintenance of the island while you are paying and if see rubbish.
There is no accommodation on Phi Phi Ley which includes Maya Bay, so it is only accessible during the day by boat. You can hire a longtail from the main island of Phi Phi Don and they will bring you to Phi Phi Ley and Maya Bay. Private boats can be rented for about 1500 baht for up to 4 people and around 3-4 hour tour.
Other than the beach, there is a ranger station with a stinky public toilet, a beautiful lagoon in the back with a ladder to take you to Loh Samah. The snorkeling and diving are excellent throughout Maya, large underwater boulders with loads of coral and fish you normally only see in aquariums.
It may sound like we are talking a little trash about Maya Bay, please don't get us wrong. It is a beautiful place that everyone must see once in their lives, it's just that it seems like everyone does too, and at the same time! The more people visiting brings more and more and more rubbish, damage to corals, engine oil, and corrupt park officials. It is our goal to keep the people happy and informed so that you, us, and hopefully everyone else respects how special the place is, and returns it better than they found it!
Here are a few good boats that do some great tours to Maya. Check out our Diving Page as well, most of the companies listed do dive trips with either lunch at Maya or at least one dive.
An impressive 64 ft. Pinisi Sailboat that looks like a pirate ship, available for 1/2 day snorkeling adventures, or a romantic Sunset Dinner Cruises.

Kayaks, snorkeling, tubes and great music and crew! Enjoy a cool drink and authentic Thai food! and watch the sunset from Maya Bay!
Maya Bay Sleep Aboard (Formerly Maya Bay Camping)
Camping on Maya Bay is no longer an option due to National Park regulations, but don't worry chicken curry, the same great crew and idea is still there! Do the same Maya Bay Camping Tour only sleep on a specially made boat in the bay. Enjoy an experience of a lifetime!

Contact An Agent for more information!
Sunset Plankton Tour
Visit Phi Ley Bay, Viking Cave, Loh Samah and then a BBQ dinner at Maya Bay. After the sun sets, when the other boats are gone, jump in the water and swim with the plankton as your body and sea plays with the bioluminescence and sparks literally jump off you!

Contact An Agent and don't miss a fantastic tour!