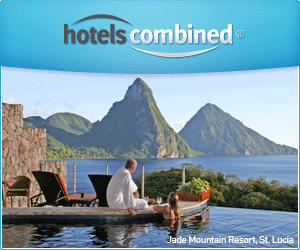 Weather on Phi Phi?
Weather on Phi Phi remains fairly constant throughout the year, HOT, with a few months during the Low-Season that has scattered rain, but it's usually hot.
Located between the big island of 普吉岛 and mainland 甲米 province, technically making Phi Phi a 甲米 Island, she gets sheltered from major storms that come in from these places and are broken up by the open seas.
Weather on Koh Phi Phi varies from season to season, some rain and storms from April through September, but never fear, Phi Phi rains start fast and are usually gone as soon as they started. Occasionally, you will get full days of solid rain but that isn't very normal during the peak season.
The average temperatures on Phi Phi is about 28 degrees celsius give or take 2-3 degrees. So no matter what time you visit, it's usually very comfortable.
The weather from April to June is the hottest times to visit, with April being the hottest with average temps around 29.
May thru October is considered the Low-Season or rainy season, some refer to is as Monsoon season, but that term tends to sound scary, so we don't say it. It just sometimes rains a lot. It rains19 days per month on average during this time. November to April sees about 5 days on average of rain per month.
Weather on Koh Phi Phi:

Avg. Temp. year-round: 28 degrees celsius
Hottest month: April
Rainy season: April - October
Best weather: November - February
Avg. rainfall during rainy season (mm): 230/month
Avg. rainfall during dry season (mm): 57/month
So when should you visit?
Anytime
Sometimes during the Low-Season it seems like the rain will never stop, and if your holiday happens to coincide with those days, then its a bummer of a trip, even with accurate weather predictions on line, its hard to tell for sure being on an island.
If you don't want rain at all, or maybe only a little, so you can spend your time chillin in the sun, come during November to Feb.
If you want to risk the chance of some rain but want to experience the island with very little people, come anytime from April through September
If you are coming to Phi Phi during peak season (November through February) it is highly recommended to reserve a room a few months in advance. If you just show up on this island and expect to find a decent room then you will probably be sorely disappointed.
Be sure to visit our accommodation page to find every hotel, resort, and bungalow currently on Koh Phi Phi.