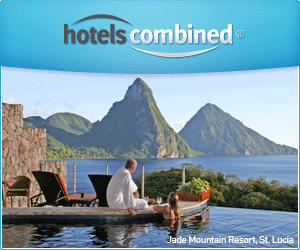 Phi Phi Fun Facts and Cool Things To Know
Geography
Koh Phi Phi is made up of 6 islands. They lie 50km south-east of 普吉岛 and are part of Had Nopparattara - Koh Phi Phi National Park. There are limestone cliffs, caves and long white sandy beaches.
The inhabited main island of Phi Phi Don contains the center of activity for accommodation, restaurants, nightlife, and beach activities. Most of the development of Phi Phi Don, where the original inhabitants settled, is situated in or around Tonsai Village, which is on the low, sandy isthmus that joins the two hilly spurs that comprise the rest of the island.
There are also other, quieter resorts at Viking Beach, Long Beach, Laem Thong, and other less accessible areas of the island.
Phi Phi Ley is the other main attraction, with its beautiful rock outcroppings, stunning coral reefs and picture perfect beaches. Not only is this island famous for Maya Bay, where they filmed the movie, 'The Beach', but is home to Phaya Naak, or Viking Cave which has prehistoric cave paintings and is where they collect the edible birds-nest for birds nest soup. Visit our Maya Bay page for more information and cool trips to do.
Bida Nai and Bida Nok are 2 smaller islands just off of Phi Phi Ley. They have an abundance of marine life and are very popular diving destinations.
Ko Pai, or Bamboo Island has long white-sandy beaches and is home to the ranger station where you can hire a tent for the night and sleep under the stars. This island is a very popular destination for day-trippers because of its excellent snorkeling and beautiful landscape. Ko Yung, or Mosquito Island. Don't let the name fool you, this island has a beautiful beach and stunning rock formations and coral.
Phi Phi officially has no motorized transport, there are however, a pluthera of Longtaills waiting to take you to any beach or snorkel spot on the island. Prices vary according to beach and time of day.
Transport on land is by foot or bicycle, the center of town is a maze of streets but most everything can be reached in less than a 10 min. walk.
There are a handful of Banks with ATM and credit card services scattered throughout the island. Most charge a hefty fee, but the convenience is nice.
Fun Facts
The name Phi Phi (pronounced 'pee pee') originates from Malay, the original name for the islands were 'Pulao Pi ah Pi'. The name refers to the mangrove wood found there. (Side note: 普吉岛 is pronounced 'poo-ket')
Phi Phi is a melting pot of Buddhists, Thai-Chinese, Muslims and even sea gypsies or Chao Ley. The majority of the population is Muslim
Phi Phi Island still has no motorized transport
Phi Phi has 2 seasons - Hot and Wet. Hot season is from November to April, and Wet is from May to October - average temperatures are between 25ºC to 32ºC
The national park covers a total area of 242,437 Rai
This area is one of the oldest communities in 泰國 dating back to the prehistoric period. It is believed that this province may have taken its name after the meaning of 甲米, which means sword. This may have stemmed from a legend that an ancient sword was unearthed prior to the city's founding
Phi Phi Islands is a world-class destination for rock climbing. There are over 600 routes in the area
There can be as many as 10000 visitors a day to Phi Phi Island during peak months
"The Beach" starring Leonardo di Caprio was filmed on Phi Phi Island * Phi Phi Islands were also the setting for the hide-out of "Scaramanga" in the same movie
The word "farang" which most Thai people use to describe ALL foreigners, is thought to have originated from the French word "farangset", which is the Thai pronunciation of "Français", the French word for "French" or "Frenchman"
Farang is also the Thai name for Guava fruit!
It is estimated that there are 6 million Soi Dogs in 泰國,they call them Soi Dogs because they live on the streets. Soi is street or small street or alley in Thai language. A great foundation is The Soi Dog Foundation
泰國 changed it's name from Siam as recently as 1949. The reason that it was called 泰國 is a matter of some debate, there are those who believe that it's because it's the only country in South East Asia to have avoided European colonization & the word "Tai" in the Thai language means literally "free"
Eco-tourism
Visit Ko Phi Phi Without The Carbon Footprint Koh Phi Phi's major attraction is its environmental diversity. This lush green island is bordered by soft sandy beaches, overlooked by limestone mountains and surrounded by seas of transparent, sparkling aquamarine waters. The islands' biggest selling point, it is imperative that this heavenly environment is maintained for future generations as well as for the exotic species that live within its natural habitat.
This is why Phi Phi island, and 泰國 in general, are keen to promote eco-tourism, preventing the destruction of natural habitats through encouraging sustainable activities. In some areas of 泰國, tourism has been earmarked to grow at a rate of at least five percent in 2012, with a focus on eco-tourism. 泰國's Department of Tourism is keen to encourage small, boutique style resorts and responsible activities such as cycling.
Fortunately for the environmentally conscious tourist, Phi Phi island lends itself extremely well to the green movement. This is largely because nothing compares to the natural splendour available on the island. Many of the activities available in the area are naturally tailored to the eco-tourist.