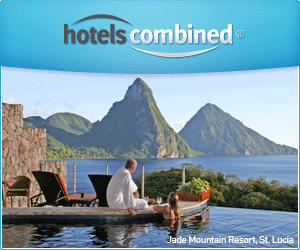 普吉岛 Island
The main pier in 普吉岛 to get to Phi Phi is in 普吉岛 Town at Rassada Pier. It takes about 45 minutes to get there from the airport and Patong or Kamala areas, depending on traffic and weather.
Click here for the Speedboat & Ferry 時間表 from 普吉岛. There is now a boat that can take you all the way from 普吉岛 to Lipe and Langkawi, with stops at Phi Phi and Koh Lanta!
Buses depart daily to many destinations in 泰國 and Malaysia from the Southern Bus Terminal in 普吉岛 Town. When leaving 普吉岛 by bus to 曼谷 or other Southern destinations, you will stop at the Bus Terminal in 甲米.
Bus 時間表 to 普吉岛 | Mini-van & Taxi | Speedboat & Ferry 時間表

普吉岛's tropical setting needs little introduction. White sand beaches, rolling green hills, and tranquil emerald waters have lured visitors to this tropical island for centuries. 普吉岛 has more than just beaches; there are national parks, wildlife sanctuaries, world renown SCUBA sites, Buddhist temples, museums, shrines, historic architecture and in certain places, a very healthy nightlife!
We have collected a list of our favorite top 5 places or things to do in 普吉岛:
1. Patong - 普吉岛's version of Babylon. Wild, crazy and uninhibited. This is the center of it all! Home to a vast amount of 酒店, endless shopping, bars, go-go clubs, packed beaches, jet ski scams and fantastic restaurants of various cultures.
2. 普吉岛 Town - A bustling vibrant city boasting magnificent architecture, Chinese influenced. A nice nightly market behind the Robinson shopping center. 普吉岛 Town is home to Rassada pier for taking boats to Phi Phi, Lanta and other places.
3. Naiharn Beach - Idyllic white sand beach on the Southern most tip of 普吉岛 Island. Promthep Cape is here, one of the most picturesque spots on the island.
4. Kata Beach - It used to be one of the faves on the Hippie trail, now it has sold out its old ways to include more upscale resorts and 酒店 and has become a favorite for families and romance. The beaches of Kata are less crowded than others and not to be missed.
5. Sirinat National Park - Located on the NorthEast coast of 普吉岛, the National Park grants protection to a large amount of undeveloped beachfront as well as 普吉岛's last Mangrove forest.
Reserve your 普吉岛 accommodation with us and save up to 70%
**Recommended Accommodation**
Asia Loop





Located in Patong, each of the 32 rooms are designed to help guests relax in comfort and style.
Guests will find this service-oriented hotel with superb facilities and amenities provides excellent value.
Air-con rooms, hot showers and a rooftop swimming pool!

Winner Trip Advisor Travel Choice 2012 Award

普吉岛 - Ferry schedule - Rassada Pier in 普吉岛 Town
| | | | | |
| --- | --- | --- | --- | --- |
| | Depart | Arrive | ADULT | CHILD (5-11) |
| 普吉岛 to Phi Phi | 8:30 | 10:00 | 400b | 350b |
| 普吉岛 to Phi Phi | 11:30 | 12:30 | 400b | 350b |
| 普吉岛 to Phi Phi | 14:30 | 16:00 | 400b | 350b |
| 普吉岛 to Ao Nang | 8:30 | 10:30 | 700b | 500b |
| 普吉岛 to Ao Nang* | 13:30 | 15:30 | 700b | 500b |
| 普吉岛 to Ao Nang to Railey | 8:30 | 10:45 | 700b | 500b |
| 普吉岛 to Ao Nang to Railey* | 13:30 | 15:45 | 700b | 500b |
** If you choose to purchase these tickets at the 普吉岛 pier, they have been known to charge 600b per person. Reserve with us to get these rates and a 10% discount
普吉岛 to Phi Phi to Koh Lipe to Koh Bulon to Koh Ngai to Koh Mook to Koh Lanta - speedboat
By Satun Pakbara Speedboat Club - Speedboat
| | | | | | | | |
| --- | --- | --- | --- | --- | --- | --- | --- |
| | 普吉岛* | Phi Phi | Koh Lanta* | Koh Ngai | Koh Muk | Bulon | Lipe |
| Depart: | 9:00 | 9:45 | 11:00 | 11:30 | 12:00 | 13:00 | 14:00 |
| | Lipe | Bulon | Koh Muk | Koh Ngai | Koh Lanta | Phi Phi | 普吉岛 |
| Depart: | 9:00 | 10:00 | 11:00 | 11:30 | 13:00 | 13:45 | 14:30 |
| | | | |
| --- | --- | --- | --- |
| | Adults | Kids (5-10 years) | Departure Point |
| 普吉岛 to Phi Phi | 900 | 550 | Rassada Pier, 普吉岛 Town |
| 普吉岛 to Koh Lanta | 1500 | 900 | Rassada Pier, 普吉岛 Town |
| 普吉岛 to Koh Lipe | 3400 | 2100 | Rassada Pier, 普吉岛 Town |
| Phi Phi to Koh Lanta | 600 | 350 | Cabana Tourist center at the pier |
| Phi Phi Island to Koh Lipe | 2500 | 1500 | Cabana Tourist center at the pier |
| Koh Lanta to Lipe | 1900 | 1200 | Baan Saladan Pier, Lanta Yai |
| Koh Ngai to Koh Lipe | 1600 | 950 | Koh Ngai Villa Resort |
| Koh Mook to Lipe | 1400 | 850 | Charlie Beach Resort |
| Koh Kradan to Lipe | 1400 | 850 | Anantra Resort |
| Bulon to Koh Lipe | 600 | 400 | Pansand Resort |
*Rates are dependent on final destination.
Phi Phi to Koh LIpe is 2,500b/adult, Children 3-9 is 1,500b/child
*There is a boat transfer on Phi Phi and Koh Lanta, transfer costs are included and part of the package.
**If you are wishing to stay at one of the islands en-route, you must reserve different tickets
Airlines, Taxi and Ferry Tickets
普吉岛 - Bus Schedule
NON AIR-CON BUS

10.55, 15.20

15

350

2ND CLASS AIR-CONDITIONED BUS
06.00, 08.25, 09.30, 12.35, 14.15, 16.20, 17.30, 18.15, 19.00
14
450
(40 seats)
1st CLASS AIR-CONDITIONED BUS
17.30
13
550
(36 seats)
1st CLASS AIR-CONDITIONED BUS
16.00, 17.00
13
850
(36 seats)
AIR-CONDITIONED BUS
15.00, 15.30, 16.00, 17.00, 18.00
13
550
(36 seats)

NON AIR-CON BUS

10.20
8
250
2ND CLASS AIR-CONDITIONED BUS
06.25, 07.45, 08.45
7
300
1st CLASS AIR-CONDITIONED BUS
07.30, 08.30, 09.30, 10.30, 11.30, 12.30, 21.30
6
350
MINI BUS
21.00
6
250

NON AIR-CON BUS

11.25, 15.30
4
150
2ND CLASS AIR-CONDITIONED BUS
10.50, 12.50, 14.30
3.3
150
1st CLASS AIR-CONDITIONED BUS
07.00, 07.30, 08.00, 08.30, 09.00, 09.30, 10.00, 10.30, 11.00, 11.30 12.00, 12.30, 13.00, 14.00, 15.00, 17.00, 18.30
3
200
*ALL BUSES DEPART FROM 普吉岛 BUS TERMINAL EXCEPT MINI BUSES
*時間表 AND FARES ARE SUBJECT TO CHANGE WIHOUT NOTICE
*2nd CLASS AIR-CONDIIONED BUSES HAVE NO TOILET INSIDE
*SPECIALLY SCHECULED BUS; DEPARTURE DEPENDENT ON NUMBER OF PASSENGERS
Contact An Agent if you would like more travel information or help with booking bus or boat tickets, or accommodation in other parts of 泰國
Check Flights To/From 普吉岛

Need a flight from 曼谷 to 普吉岛?
普吉岛 to 曼谷?

Get last minute and discounted flights to/from anywhere in the world