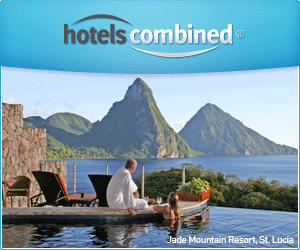 Restaurants on Phi Phi
Tours | Diving | Climbing | Yoga | Massage | Tattoos | Bars | Restaurants
泰國 is famous for its food and Phi Phi has some of the best from all over the country. The local market in the center of town has quality food at great prices, try some Laab from the North of 泰國 or some yummy Gaeng Som from The South. If you want to try something other than Thai, don't worry, Phi Phi has some fabulous restaurants with international flavors! Here's a few of our favorite Phi Phi restaurants.
Banana Sombrero & Tequila Bar

Downstairs from the Banana Bar, the only authentic Mexican restaurant on Phi Phi offering a wide selection of Mexican foods served for Breakfast, Lunch and Dinner. From Breakfast Burritos to Sizzling Fajitas, we guarantee to get your taste buds tingling any time of day. If you fancy a taste of home or Asian flavours, Banana Sombrero also offers a wide range of Western and authentic Thai foods.

Ciao Bella

A very nice Italian restaurant on Loh Dalum Beach. Proper Italian food and beautiful pizzas. Generous servings and western service make Ciao Bella one of the better restauarants on the island.

Le Grand Bleu

Don't miss a chance to eat at one of Phi Phi's best international restaurants.

Billed as a French restaurant with marvelous Thai decor. Flowers everywhere give the restaurant a nice fresh feel. Although the menu offers a few thai dishes, the excellent French cuisine and imported wines are sure not to disappoint.
Discover the tastes of 泰國 and learn to prepare them at home. Pum's is one of the original Thai restaurants on Phi Phi. Combining those great Thai flavors for Western taste buds.
Dishes are based on traditional Thai cuisine adapted for a modern, fast paced world; quick, simple and always delicious you can enjoy at any occasion.
Tonsai Seafood

Across from Banyan Villa, this open-air restaurant overlooking Tonsai Bay, serves up a great selection of the freshest seafood on the island! Mellow music and the sounds of waves adds a little something special to the atmosphere. Tiger Prawns, Lobster, Barracuda and everything else can be served to your own tastes by the generous chefs.
Trocadero Burgers

Between the pier and the local market, Trocadero serves up some proper well seasoned and garnished burgers! The owner is a great guy and plays movies or news while you eat.
Unni's Restaurant

Scandinavian, Western and Thai Specialties. Fresh homemade bread and other delights.
Free Wi-Fi, Great Food, Cozy Atmosphere and Fantastically Friendly Staff!