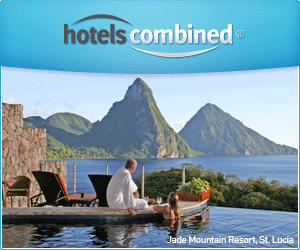 Tattoos on Phi Phi
Tours | Diving | Climbing | Yoga | Massage | Tattoos | Bars | Restaurants
Getting a tattoo on Phi Phi
Are you looking for the quintessential souvenir from Thailand? Phi Phi island has more tattoo shops than bars, so if your looking to take some memories home with you for life, this is the place to do it!
These tattoo shops are recommended for their professionalism and dedication to quality.
Bamboo and Needle Tattoos, with a special emphasis on cleanliness and professionalism. Hand-made jewelry, paintings, and a fantastic bar with an incredible view of Tonsai.

Get a Discount if you mention this website!
Tapear Bamboo Tattoo

Advertising as Phi Phi's first bamboo tattoo shop, they have been around since 1994 and pride themselves on quality tattoos at reasonable prices.

Clean and safe equipment and qualified artists!
Bamboo Tattoos began in the Buddhist temples where monks would receive religious texts tattooed by 'grand master monks' for protection. Throughout Thai history, soldiers would visit temples to be tattooed by monks and receive spells for protection, strength, and invisibility. Thailand has many legends with one being that Thailand has never been occupied as the Thai soldiers are warrior ghosts who cannot be seen or killed by the enemy due to their protective tattoos.
Tattoos have served as rites of passage, marks of status and rank, symbols of religious and spiritual devotion, decorations for bravery, sexual lures and marks of fertility, pledges of love, punishment, amulets and talismans, protection, and as the marks of outcasts, slaves and convicts.
Having your body inked can be a very rewarding experience which can last for the rest of your life. Many people who have tattoos feel that they are very much symbolic representations of their inner feelings and personality.
That is the power of choosing a tattoo that represents your true self, so it is of the utmost importance to take your time and select a design that speaks to you on a symbolic level. Our tattoos are created in order to make your 'tattoo journey' as fun and pleasant as possible and maximize your chances of getting that dream tattoo you'll love for the rest of your life.
Warning: Alcohol tends to impair judgment, and thin the blood, what sounds like a good idea at 5am with a head full of buckets, may not be a good idea when you get home to your loved ones! Also, if you are getting a tattoo in the Thai language, get it proof read by a few reliable sources before you put it on your body. Trust us, we have seen and heard many, many horror stories.
Bamboo and Machine Tattoos