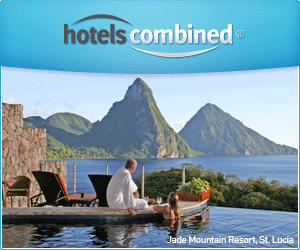 Tours on Phi Phi
Tours | Diving | Climbing | Yoga | Massage | Tattoos | Bars | Restaurants
Phi Phi Tours & Things To Do
Phi Phi Island is known as one of the most beautiful islands on the planet. Don't miss an opportunity to visit nature at it's finest. There are many different tour programs and activities, rent a private Longtail boat for the day, cliff jump, learn about sharks, or simply go to a private beach and soak your feet in the sand. You can even camp on Maya Bay "The Beach" and enjoy a star filled night.
These activities or businesses are recommended for their professionalism and dedication to quality. Phi Phi offers an array of green tourist options as well, trekking, kayaking and sailing are popular choices, with an array of diverse environments to explore. Walking uses no fossil fuels and is the ideal way to view Phi Phi up close.
An impressive 64 ft. Pinisi Sailboat that looks like a pirate ship, available for 1/2 day snorkeling adventures, or a romantic Sunset Dinner Cruises.

Kayaks, snorkeling, tubes and great music and crew! Enjoy a cool drink and authentic Thai food! and watch the sunset from Maya Bay!
Maya Bay Sleep Aboard (Formerly Maya Bay Camping)
Camping on Maya Bay is no longer an option due to National Park regulations, but dont worry chicken curry, the same great crew and idea is still there! Do the same Maya Bay Camping Tour only sleep on a specially made boat in the bay. Enjoy an experience of a lifetime!

Click Here for more information!
Sunset Plankton Tour
Visit Phi Ley Bay, Viking Cave, Loh Samah and then a BBQ dinner at Maya Bay. After the sun sets, when the other boats are gone, jump in the water and swim with the plankton as your body and sea plays with the bioluminescents and sparks literally jump off you!
Longtail 1/2 Day or Full Day or Private rental
No holiday to 泰國 would be complete without a ride on a Longtail! These sturdy boats are so named because the prop sits at the end of a long shaft that extends out behind the boat, like a tail.
A private longtail can be rented for either a 3 hour tour or 6 hour tour. The great thing about having a private longtail is that you can leave whenever you want, stay in a snorkel spot abit longer, or finish your nap on a beach.
Mr Local provides fun, educational and ecologically aware snorkeling trips for all ages and levels!

Sunset tours, Shark and Turtle watches and more...
All tours are led by professional and local guides

Located at Mr. Local Dorm Rooms
| | |
| --- | --- |
| Wake boarding on Loh Dalum Beach, next to Sunflower Bar! Enjoy a cool activity from the beach! Open for everyone! Water ski, knee board and wake board! A great thing to to for a break from chillin' on the beach! Ask for Kerby at Sunflower Bar. | |
The Phi Phi Party Crew are a group of young spunky people with years of touring and partying experience on Phi Phi. They've utilized private beaches, bars, longtail boats, speedboats, tour boats, yachts and even ferries to make sure people never forget one of the most beautiful islands in the world. The Shangri La is Phi Phi's Luxury party yacht!

Contact An Agent to book some fun in the sun!
| | |
| --- | --- |
| Enjoy a slow paced, fun cruise through the pristine waters of Phi Phi's Royal Marine Park. Observe corals, clams, urchins, and many tropical fish in their natural habitat from the safety and comfort of your own seat. | |
Speedboats, big boats & shrimp boats, fishing, sailing, booze cruising, cliff jumping, hammock chillin, bird watching...whatever...We have it all!
Other Tours
Tarutao Adventure Tours


New this year! Visit the beautiful island of Koh Tarutao from Phi Phi for some fun and adventure!

4 days & 3 nights of trekking, camping, kayaking, nature-loving, waterfall-playing, monkey and wild pig watching!

Learn the history of the Pirates of Tarutao! Koh Tarutao is an island that is part of the National Park between Pak Bara and Koh Lipe.

Only 8000 baht and includes everything except alcohol, even transportation from Phi Phi.
Contact An Agent and get a 1000 baht discount