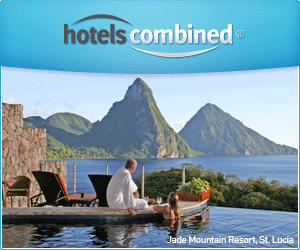 Useful Information for Phi Phi
Health and Medical Facilities: There is a hospital on Phi Phi and a few small clinics and pharmacies. Any serious illness should be treated in 普吉岛 where there are first class international facilities. It' is a good idea to be insured while traveling 泰國. Check with your insurance company which hospitals they work with. Sunburn and Sunstroke are the most common health problems so take the usual precautions - strong sun block, wear a hat and drink plenty of fluids.
Police: There is a tourist police office near the pier in Tonsai as well as a more formal office near the beach and Carlitos. There is usually a person who speaks English but they can help find translators if needed.
Banks: There are a few banks with a currency exchanges and loads of ATM's in the main town area. Thai Baht (www.xe.com) Denominations are 1,000, 500, 100, 50 and 20 Baht notes. Master card and Visa are accepted at most resorts and travel agents, but expect to pay cash at most places.
Electricity: 220 volts. Adapters are available at most stores and 7-11's.
Mail: The local post office has moved to the center of town, near the market, down one of the side streets. If it is something important that you are mailing or receiving, it's better to use the main post offices in 普吉岛 or 甲米.
Cameras & Film: ASA100-ASA400 is still available for those you you that still love the old ways. There is a Kodak shop near the pier that does standard developing.
Phones: Most tour agencies and resorts will let you make local and international calls for a small charge.
TV: Satellite T.V. is available throughout the island, and many of the resorts offer TV's in the rooms. A few of the bars generally show the popular sporting events.
Computer: There are numerous internet shops and cafes around the island. If you are in need of repair or accessories, there are a few shops in 普吉岛 Town that can handle repairs.
Respect: Thai's are generally very tolerant people, and it's a good idea to be aware of some Thai customs and sensitive areas so as to not step on any toes or make someone lose face.
Be polite and try not to lose your temper in frustrating situations. Losing your temper is considered a great loss of control. Be patient and things will eventually work out one way or the other.
"Thai Time" The pace of life is much slower, so adjust accordingly. Good things happen to those that wait.
Dress appropriately. On the islands, especially Phi Phi, the dress is very informal, but smart-casual is appreciated in the better quality hotel restaurants. Don't walk around with your tits out if you are a woman, and leave the banana hammok's and bikinis at home when shopping or eating in town. Although you won't be imprisoned for sunbathing nude, Thais find this offensive to their culture. While topless bathing is accepted in the tourist areas like Phi Phi, it can attract unwanted attention. It's tolerated but not welcomed. Some 酒店 have notices requesting no G stings or topless bathing.
The Wai. Thais do not shake hands, they wai. The hands are placed together with the palms together in a prayer like way. Although they will often greet you in this manner, you don't need to wai a waiter, bell boy or child, but if you're meeting Thais socially, a wai will be appreciated. Shaking hands in the western way is also acceptable.
Tipping It is not necessary to tip a flat 10-15% on everything, and in the local restaurants for snacks and drinks, it's not expected, although appreciated if you do.
Most Thais and especially the Buddhists, believe that the head is the most sacred and the feet are the dirtiest parts of the body. Try not to point at objects with your feet, or touch Thai people's heads, and under no circumstances, step on money or any image of the Royal Family.
The Thai Royal family is treated with great great respect, so do not make any untoward or rude remarks.