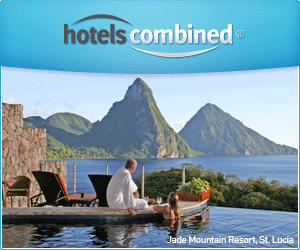 Yoga on Phi Phi
Tours | Diving | Climbing | Yoga | Massage | Tattoos | Bars | Restaurants
Phi Phi offers a wonderful sense of serenity amidst a beautiful natural landscape. There are a variety of classes on the beach, allowing you to take in nature, and exercise your mind and body simultaneously.
Phi Phi is a beautiful area, and a sensational holiday destination. Yoga is the disciplining of the body, the mind and emotions, and should be approached with concentration and awareness.
As difficult as it sounds to do while on Phi Phi, Keirita has managed to find the balance that you need!
Daily Yoga classes on Phi Phi are offered on the beach with gorgeous views of Tonsai Bay.
Keiritas Yoga
Keira draws from a complimentary mix of varying yoga styles which are predominantly Hatha and Ashtanga based depending on class level. All classes are small and personal with ten or less per group. Private classes are also available on request.
All classes are held on the beach at Mama Beach Residence with beautiful views over Ton Sai Bay, and also in the state of the art fitness center located in the Banyan Villa Hotel. Keirita's yoga now offers a choice of locations on Phi Phi Island.
You can choose between an indoor or an outdoor environment to practice in. The new yoga studio is located in the state of the art Banyan Villa Hotel gym. The spacious new studio is complete with large windows to let in natural light, one wall of mirrors to aid with alignment and high ceilings to give a feeling of openness. It also has the option for air conditioning for those very hot months for those of you who find the sunset open roof top classes a little to hot to handle. The new studio is also conveniently located a mere 100 meters from Carlito's where the original location is.
Keirita doesn't offer a regimented retreat style, here anyone is free to drop in to whichever of the classes are appropriate to your mood for the week.
All classes are small & personal with ten or less per group.
Private classes are also available on request.
Keritas Schedule:
Monday - Beginners 17.20 to 19:20pm at Carlito's
Tuesday - Intermediate 16.00pm to 17:00pm at Banyan Villa
Wednesday - Mixed Levels 17.30pm to 19:00pm at Carlitos
Thursday - Beginners 16.00pm to 17:00pm at Banyan Villa Hotel
Friday - Mixed Levels 17:30pm to 19:00pm at Carlitos
Saturday - Beginners 16.00pm to 17:00pm at Banyan Villa
Sunday - Inter/Advance 17.30pm to 19:00pm at Carlitos
All classes at Banyan are 60 minutes, all other classes are 90 minutes and cost 500baht per person.
4 class package available for 1,500baht per person.
8 class package available for 2,500baht per person.
Package rates only applicable to Carlito's classes.
*Beginners - suitable for everyone
*Mixed levels - suitable for everyone however familiarity with Ashtanga Vinyasa Yoga is helpful but not required
*Intermediate/Advanced - suitable for those familiar with Ashtanga Vinyasa or Power Yoga
These classes may be tailored to to suit individual needs so if there is a particular area one wishes to work on, eg. backbends, balancings, twists etc. then Keira can plan a private classes accordingly for you.
Intermediate classes may also be suitable for beginners who have a reasonable level of fitness.
Please arrive punctually and wear loose comfortable clothing that allows you to stretch fully. Do not eat a heavy meal 2 to 3 hours beforehand.
As a courtesy to your fellow students and teacher, please shower before class.
As the class finishes at sunset I suggest wearing mosquito repellent as this is the time when they are most active.
With choices from absolute beginners to intermediate and advanced and with private classes arranged on request for whatever level you should choose there is something for everyone.
Also you are free to get up when you want, eat whatever you want and whenever you wish, there are none of the confines of a retreat holiday.