Krabi Hotels
*Забронировать*
Кликните "выберите отель ', чтобы увидеть список всех отелей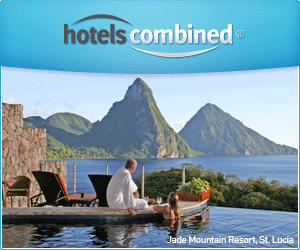 Railay & Tonsai Beaches
The two Railay Beaches and Tonsai Beach is on the small peninsula located between Krabi Town and Ao Nang, and only about an hour boat ride from Phi Phi.
These beaches are only accessible by boat!
Railay manages to combine two of Thailand's most unique and desirable attributes in one beautiful setting; Adventure & Relaxation! You can choose as much of each as you would like, and the friendly locals and like-minded tourists make every moment incredible.
Up for a challenge? The climbing on Tonsai is unparalleled and offers climbing from novice to advanced. These cliffs attract rock climbers from all over the world, the views are spectacular!
The area is also popular due to its beautiful beaches and quiet relaxing atmosphere, wonderful Thai people and great food!
Boat Schedules to Railay and Tonsai from Phi Phi, Ao Nang, Phuket, Koh Lanta and Koh Lipe can be found on our Boat Schedules page
Accommodation ranges from inexpensive bungalows popular with backpackers and climbers, to the the more extravagant and luxurious.
The main areas of Railay are West Railay, East Railay, Tonsai and Pranang, with Tonsai catering more to the climbers.
Rock-climbin', sun worshipin', hammok chillin', water swimmin' and good food eat'n! These beaches have something for everyone!
Recommended Railay and Tonsai Hotels and Hostels
| | |
| --- | --- |
| This 4 star resort & spa is ideally situated on a white sandy beach with crystal clear water, exotic marine life and colorful coral reefs. Its unique west to east orientation ensures guests will never miss the spectacular sunset, whether they are dining in the Railay Restaurant, relaxing on the beach, or enjoying the view from each room's spacious private balcony. Coconut trees and tropical fauna decorate the beautifully landscaped grounds. | |
Click Here for more Railey and Tonsai Accommodation
West Railay Beach is connected to the East beach by paths through the large resorts or by trails through thin jungle cover. If you want to party and hang out, this the primary destination for beach-goers in Railay. The beach is flanked by high limestone cliffs on either side.
East Railay Beach is the docking point for boats arriving from Krabi. It costs about 150 THB for a longtail boat to bring you to Railay. The East Beach is primarily covered in dense mangrove which is unsuitable for swimming. On the northern end of the beach are restaurants and bars and various services including a muay thai school, and more budget accommodation resorts than in West Railay.
The trail that leads to Tonsai will take you to the Diamond Cave, which features a cool walkway into its depths.
How To Get There: Long-tail boats are available to hire for transport to/from Ao Nang for about 100 THB. To/From Krabi for 150 THB. There are also ferries departing daily from Railay and Ao Nang for Koh Phi Phi, Phuket, Koh Lanta and more. Visit our schedules page for more information.
Airlines, Taxi and Ferry Tickets to Railay, Krabi, Phi Phi, Ao Nang, Lanta and Koh Lipe