Отели на Пхи-Пхи
*Забронировать*
Кликните "выберите отель ', чтобы увидеть список всех отелей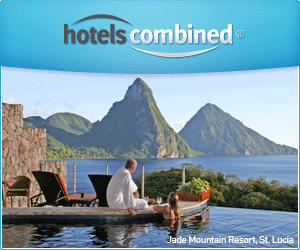 Самуи и Ко Тао
It is possible to get to/from Samui, Phangan and Koh Tao, to/from Phi Phi in 1 day, but you have to get an early start from Samui or Phi Phi.
Taxi's and Mini-vans depart from Krabi Town to Don Sak Pier in Surat Thani, then a transfer by car ferry to Samui, Phangan or Koh Tao. All transfers are included in the price.
IF you want the 7 am bus from Krabi, you must take the ferry from Phi Phi and stay the night in Krabi. IF you don't want to stay the night in Krabi, take the 9:00 or 10:30 ferry from Phi Phi to Krabi. Contact Us for tickets and packages.
Full Moon packages are available! Click here for Koh Phangan or Koh Tao
Contact Us for tickets and packages to Koh Tao and Samui or Koh Phangan.
Check Boat Schedules or rent a private taxi-or mini-van and go in style!

Ko Samui, or just Samui island, in Suratthani Province, is an island off the east coast of the Kra Isthmus in Thailand, about 1-1/2 hours by boat to the mainland.
Samui island has an airport with daily flights to and from many destinations in Thailand and Malaysia, as well as many things to do such as diving, snorkeling, or visit Ang Thong National Marine Park's secluded lagoons. Samui is in close proximity to Koh Phangan which hosts the monthly Full Moon Parties, and the beautiful island of Koh Tao.
Koh Samui is Thailand's second largest island after Phuket, with an area of 228.7 km2 and a population of over 50,000, Ko Samui attracts approx. 1.5 million tourists per year.
Recommended Hotels on Koh Samui
The Briza Beach Resort is located on the beautiful Chaweng beach of Koh Samui. A stay at this resort guarantees a lifestyle experience, with accomodation inspired from an empire, which once flourished in SE Asia, modern facilities, and personalized service. Try fusion food at the Kalimantan Restaurant, or enjoy an evening cocktail at the Darlah Bar by the pool.

Recreational facilities at the hotel include swimming pool, spa, Thai cooking class, cocktail workshop, wine cellar for wine-tasting, Thai lessons, and beach games & sports.



Built in 2011, Lazy Day's Samui Beach Resort offers impeccable service and all the essential amenities to invigorate travelers. Guests can choose from 26 rooms, all of which exude an atmosphere of total peace and harmony.

Whatever your purpose of visit, Lazy Day's Samui Beach Resort is an excellent choice for your stay in Samui.



Click Here for More Samui Hotels | Boat Schedules to Samui | Taxi's & Mini-vans to Samui
Koh Tao was named after the island's turtle-like shape, Tao in Thai means "turtle". It should also be noted that the island is a breeding ground for Hawksbill turtles and Green turtles.
Ko Tao is less developed than Koh Samui and Ko Pha-Ngan, but has become increasingly popular especially with the mid-20s backpackers. For the last two years the demographics of the island has seen an age increase with many of the visitors that first visited the island over ten years ago are now returning with their families.
Koh Nang Yaun off of Koh Tao contains three small islands connected by a "double sided" white beach in the middle. Simply Paradise!
Recommended Hotels on Koh Tao
Located on the beautiful Sai Ree Beach, Koh Tao Cabana has individual rooms with private balconies to enjoy the setting sun.

Spoil yourself at the spa, dine at the restaurant which serves both local and international cuisines, or have a dip in the pool.



Each room has air-conditioning or fan, satellite/cable TV, Wi-Fi, and showers.

Whatever your reason for visiting Koh Tao, Amonrada House is the perfect place for a cheap and relaxing break away from it all.



More Hotels on Koh Tao | Boat Schedules to Koh Tao | Taxi's & Mini-vans to Koh Tao

Contact Us for travel rates and services. Please tell us travel dates and number of people so that we can find the best deal for you.
Airlines, Taxi, Bus and Boat Tickets

Visit our Partners Page for more travel sites everywhere in Asia and the world!
Airlines, Discount Accommodation and more...